How to Read a Window Sticker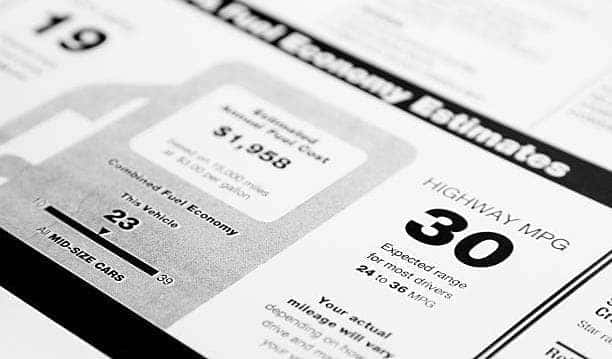 Every new car on the lot at our Hilliard area Acura dealer can tell you all about itself, as long as you have the patience and knowledge to look over the window sticker. Here's what to look for on those ubiquitous information pages that hang in the window of all of our great new Acura vehicles.
Model Information
The first thing you'll notice atop the window sticker will be the make-and-model, perhaps an Acura ILX. That will also include interior and exterior color, plus of the basic mechanical information like the engine type and whether it's a manual or automatic transmission.
Standard Features
Usually under the model info you'll find the standard features. You probably won't know off the top of your head what's all included at a given trim level of one car, but here you'll find things like interior equipment (think AC, stereo, navigation), exterior equipment (wheel size, sunroof), safety features (backup camera, etc), and more.
Warranty
Near the features, the car window sticker will also detail what's covered by the new car warranty, and for how long. There will typically be multiple warranties listed, since powertrain and new car warranties cover different components for different lengths of time.
Safety Ratings
Both the IIHS and NHTSA run crash tests on all new vehicles, and the car should display on its window sticker how it fared in various tests. This section will also tell you whether the car qualified to be one of the IIHS's Top Safety Picks.
Fuel Economy
One of the easiest things you'll be able to identify is the fuel economy information, which is often presented prominently near an icon that looks like a gas pump. The sticker will tell you the EPA-estimated highway, city, and combined miles per gallon that the vehicle gets.
Price
So, you've reached the bottom of the sticker and found the single most important bite: The final price. This tallies up the MSRP, applicable taxes and fees, and optional equipment costs to tell you what you'll be paying for that beautiful new Acura.
Get Informed at Acura Columbus
Ready to dive into the exciting world of car window stickers? Well, no, you're probably looking to buy a new Acura. Either way, come check out the great Acura inventory at Acura Columbus. Use your newfound knowledge of window stickers to learn all about the models you see, and then hope behind the wheel for a test drive to feel all those great features and functions in action. Contact us if you have any questions about our cars or services!