How to Remove Snow From Your Car Safely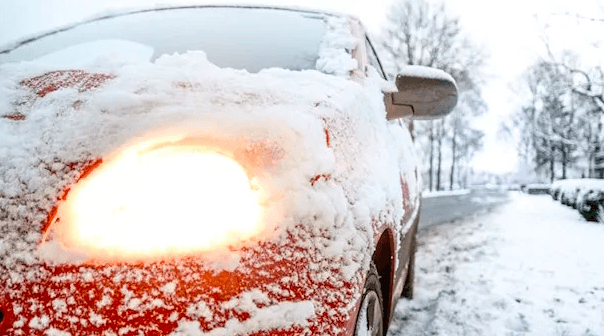 After a blizzard hits, it's important to clean all the snow and ice off your vehicle as to not compromise the safety of yourself and other drivers. If you're unsure what the best and safest way is to remove snow from your car, follow these five simple steps from Acura Columbus.
How to Unfreeze a Car Door
Remove Snow From Your Car in 5 Steps From Acura Columbus
Step 1: Before it begins to snow, it's smart to prepare your vehicle. If you typically park in the driveway, you should back out as close to the street as possible without blocking the sidewalk. This will make it easier to shovel your car out since you won't have as much driveway to cover.
Step 2: Shovel your wheels out first. While your attention is on the lower half of your vehicle, take a look at the tailpipe to make sure it's clear of snow. A blockage could allow deadly carbon monoxide gas to enter your vehicle's interior when it's running.
Step 3: Grab a foam brush or a non-abrasive snow broom to gently remove the snow from your car. Don't use a nylon brush, as it could scratch the vehicle's paint.
Step 4: Start removing the snow from the roof of your car and work your way down to the windows, hood, trunk, and rear and front lights. You should always pull the snow off your vehicle instead of pushing it.
Step 5: Turn on the heat and defroster to help clear the last bit of snow or frost off your windshield. If modern technology isn't able to get the job done, however, you'll want to go back outside to remove the rest. If you're experiencing issues with your heat or defroster, schedule service with Acura Columbus! Since we frequently offer a selection of service specials, you won't have to worry about emptying your wallet the next time your Acura model needs maintenance.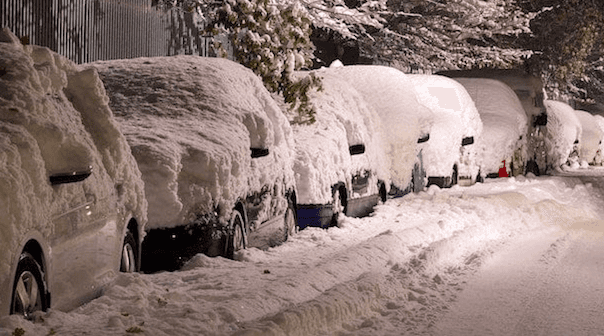 Driving with snow and ice on your car is dangerous, and in many cases, it's illegal. The next time a snowstorm occurs, follow these five steps so that you can get back on the roads in no time. For more winter driving tips, please don't hesitate to reach out to us at (614) 763-2100.
How to Unfreeze a Car Door